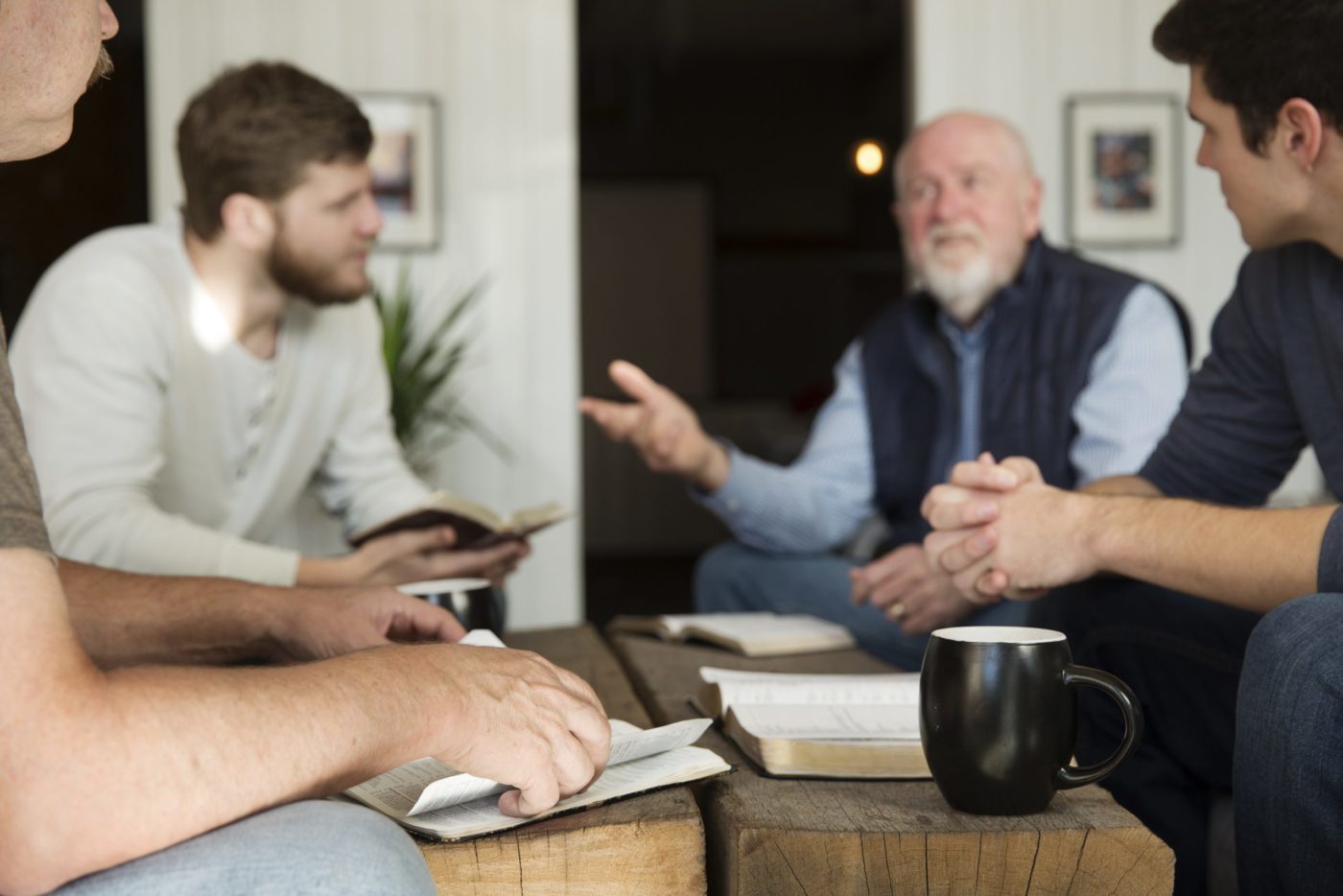 Group Leaders:
Rick Reichert
Contact Info:
Meeting Location:
Zoom Broadcast during Covid
Group Leader's Bio
Tell us about your family, how long have you been married, spouse, children, grandchildren, and great grandchildren:
Married 35 years 5 children – 2 grandchildren.

Where were you born and raised?
Bridgeton, Mo.

What Bible Discussion Group or Groups do you lead?
Zoom Group

What is the format and study of your BDG?
Topical Study, deep dive into scripture every three weeks. Explore principles of evangelism and discipleship. Verse by verse what does it teach, what's meaningful to me? What am I doing well and what am I not doing well, as I seek to follow the Lord.

How many men usually attend the BDG?
4-7

How long has your BDG been around?
Since October of 2020

What Church do you attend?
Calvary

What is your favorite Bible verse?
Acts 16:31
They said, "Believe in the Lord Jesus, and you will be saved, you and your household."

How long have you been involved with Ministry to Men?
25 years. interacted with Charlie at calvary. Started at Blanton study at YMCA helped me with one-on one.

How did you get involved with Ministry to Men?
Started with the Blanton study at the YMCA. Ben, Charlie and Derrill were people who influenced me.

What type of work do you do? Where do you work or where are you retired from?
It professional programmer, computer architect, Boeing and AT & T

What are your hobbies?
Guitar,

What is something most people do not know about you?
I worked in the Artificial intelligence Center at McDonald Douglas.
Request For More Information About This Group