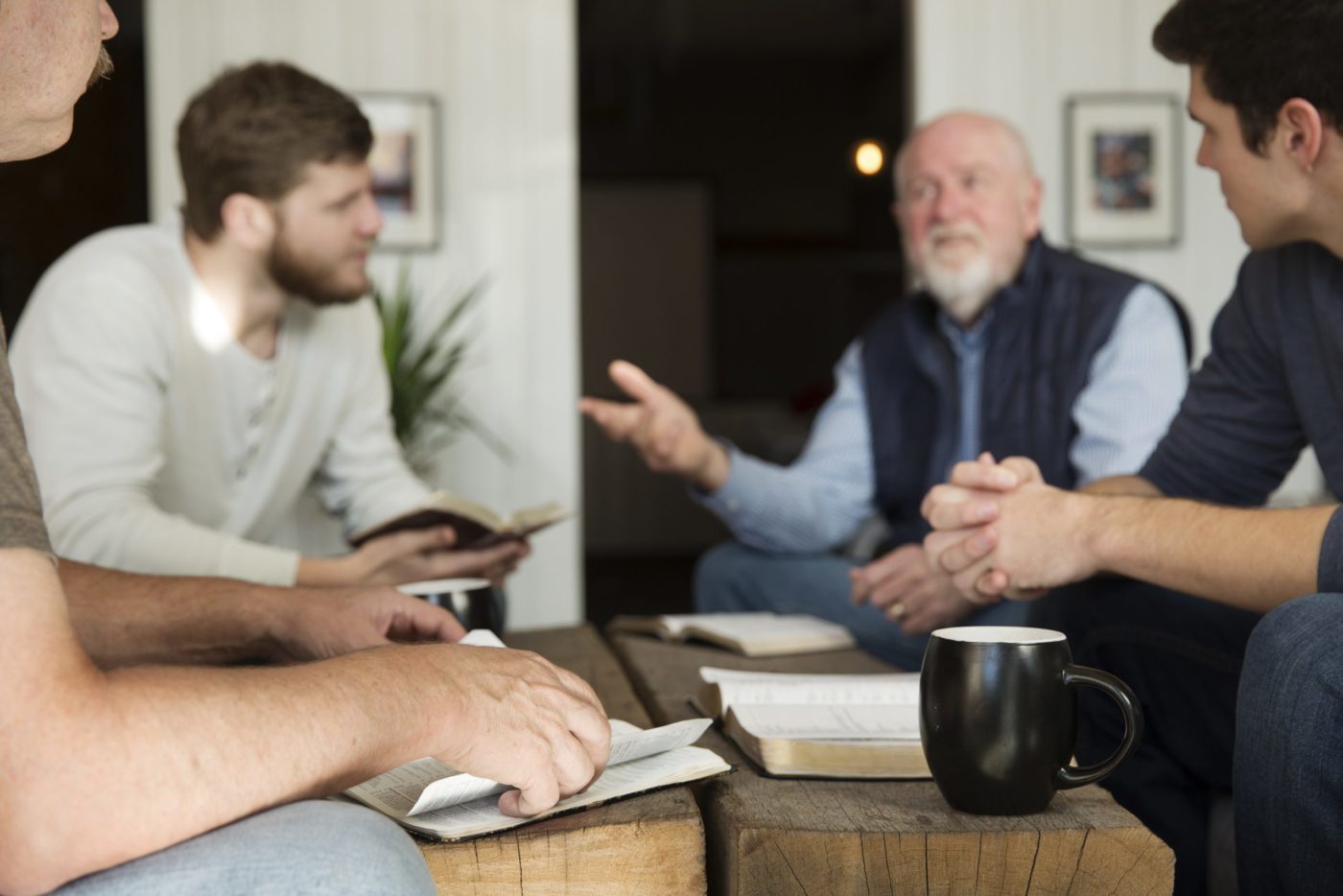 Group Leaders:
John Tomlinson
Contact Info:
Meeting Location:
Zoom Broadcast during Covid
Group Leader's Bio
Tell us about your family, how long have you been married, spouse, children, grandchildren, and great grandchildren:
Married 42 Years, 4 Children, 5 grandchildren

Where were you born and raised?
Born in Mobile, Alabama – raised in Sarasota Florida

What Bible Discussion Group or Groups do you lead?
Authentic Manhood – a DVD Series on the responsibilities incumbent upon husbands and fathers

What is the format and study of your BDG?
5 Minutes social time, watch a very informative DVD, basically Christian psychology, then discuss what we feel was significant for us individually. Sharing is not mandatory, if you just want to listen that's okay also.

How many men usually attend the BDG?
4 – 6 on Zoom and about 9 in person

How long has your BDG been around?
5 Years

What Church do you attend?
Grace Church Saint Louis – Next to Pattonville High School

What is your favorite Bible verse or passage?
I like them all: John 3 and 1 Corinthian 13 are probably my favorite chapters. Probably
2 Corinthians 3:18 would be one of my favorite verses
But we all, with unveiled face, beholding as in a mirror the glory of the Lord, are being transformed into the same image from glory to glory, just as from the Lord, the Spirit.

How long have you been involved with Ministry to Men?
25 Years one way or another

How did you get involved with Ministry to Men?
Someone invited me to the Business Men's Prayer Breakfast – then later a mailing to the Good Friday Event

What type of work do you do? Where do you work or where are you retired from?
Pastor, Missionary, Businessman

What are your hobbies?
Muscle Cars, photography, Home Improvement, Good documentary's.

What is something most people do not know about you?
My mother and I were in a movie with Charlton Heston directed by Cecil B. Demille, The Greatest Show on Earth. All we did was sit in the bleachers, I was only about five years old so was kind of scared but, I'm sure my mom enjoyed it a lot.
Request For More Information About This Group