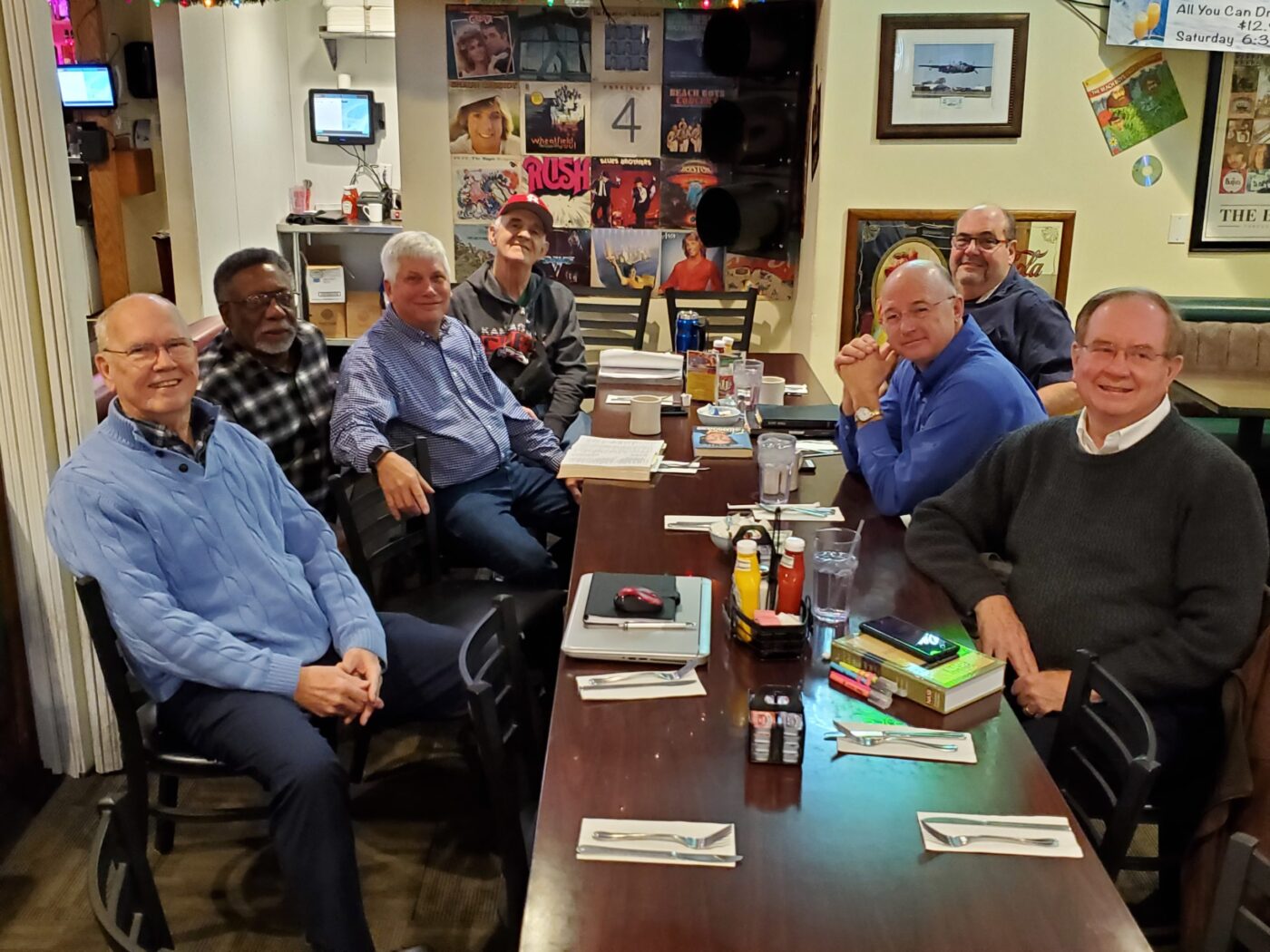 Group Leaders:
Terry Estes
Contact Info:
314 307-9455
Meeting Location:
1215 Duchesne Drive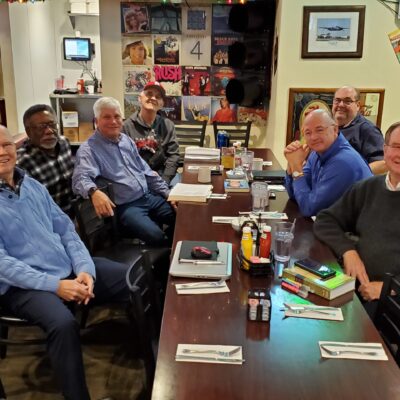 Group Leader's Bio
Tell us about your family, how long have you been married, spouse, children, grandchildren, and great grandchildren:
Gaylynn and I have been married 43 years, we have two children, Sharon and Katherine. Both of the girls live in St. Charles area close enough to visit often with our son-in-laws and five grandchildren.
Where were you born and raised?
St. Charles, Missouri
What Bible Discussion Group or Groups do you lead? Men's Bible Study at JJ's, Friday at 7am
What is the format and study of your BDG? Bible topical, book by book.
How many men usually attend the BDG? 6-8
How long has your BDG been around? 7-8 years
What Church do you attend? Waypoint Church
What is your favorite Bible verse? Proverbs 3 5-6 "Trust in the Lord with all your heart"
How long have you been involved with Ministry to Men? Since 2003
How did you get involved with Ministry to Men? I was invited to a bible study through Ministry to Men at St. Joseph hospital.
What type of work do you do? Where do you work or where are you retired from? Independent Insurance Broker, Saint Charles, MO.
What are your hobbies? Being outdoors, fishing, hunting, hiking, spending time with my grandchildren.
Request For More Information About This Group