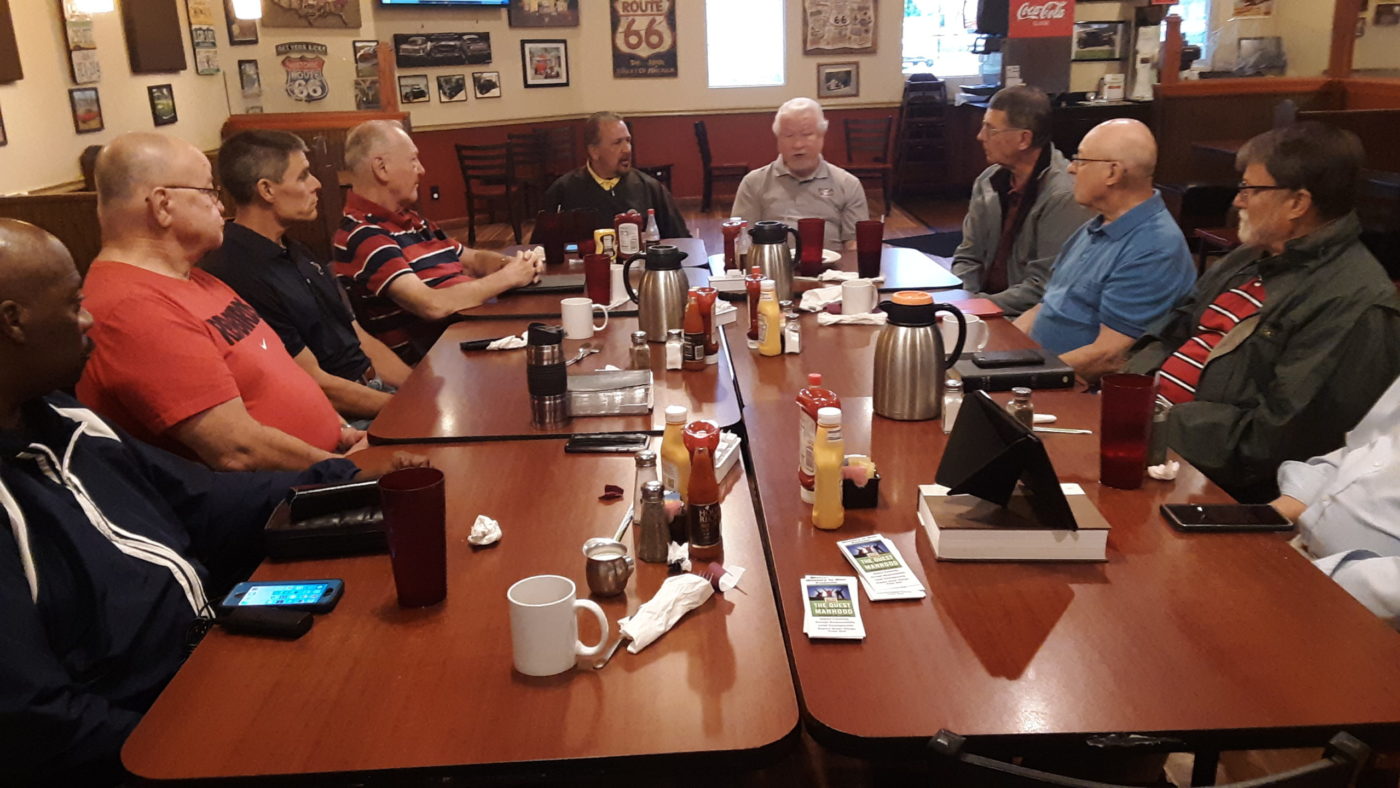 Group Leaders:
Phil Blanton
Contact Info:
636-720-1202
Meeting Location:
1912 Highway K, O'Fallon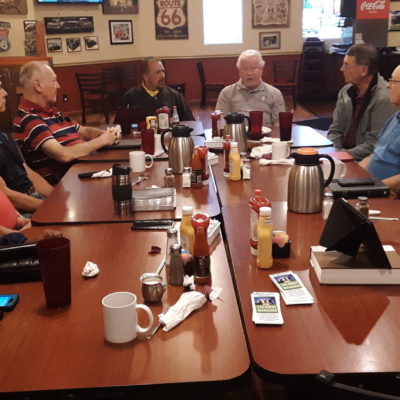 Group Leader's Bio
Tell us about your family, how long have you been married, spouse, children, grandchildren, and great grandchildren:
Married 20 Years to Olivia – 3 children
Where were you born and raised?
St. Charles, Went to school at Francis Howell
What Bible Discussion Group or Groups do you lead?
Cappaccino's

What is the format and study of your BDG?
We order Breakfast, while we are waiting we do our first reading of Scripture and discuss it. Then we do a second reading in a different translation for further discussion. Then we take any prayer requests or praise items and someone prays.

How many men usually attend the BDG?
10 -12

How long has your BDG been around?
12 Years

What Church do you attend?
Dardenne Presbyterian

How long have you been involved with Ministry to Men?
6 years

How did you get involved with Ministry to Men?
Steve Collier

What type of work do you do? Where do you work or where are you retired from?
Information Security Manager for Boeing

What are your hobbies?
I Love history, enjoy muzzle loaders.

What is something most people do not know about you?
I was a police officer for 14 years, part of that time was as a water patrol officer.
Request For More Information About This Group