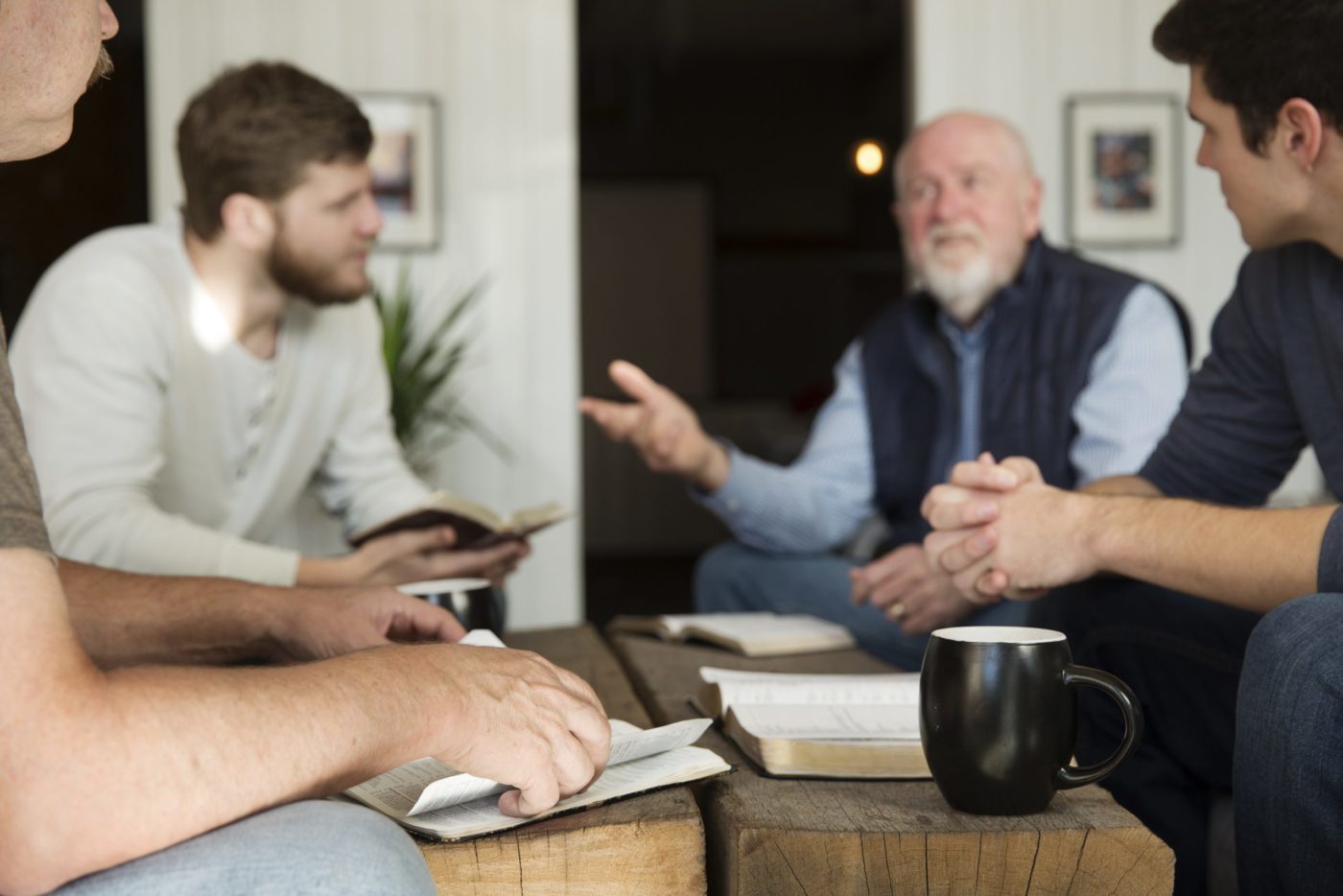 IHOP - Cave Springs Stdy #2
Group Leaders:
Ray Bernard
Contact Info:
636-288-1554
Meeting Location:
3831 Veterans Memorial Parkway, St. Peters
Group Leader's Bio
Tell us about your family, how long have you been married, spouse, children, grandchildren, and great grandchildren:
Married 60 years, wife: Jeanne, we have three girls, Lori, Angie, and Amy. We have seven grandchildren, and 5 great grandchildren.

Where were you born and raised?
Born at St. Joseph Hospital in St. Charles and raised in St. Charles.

What Bible Discussion Group or Groups do you lead?
Tuesday at IHOP Cave Springs I-70

What is the format and study of your BDG?
We study New Testament books, one at a time.

How many men usually attend the BDG?
5-8

How long has your BDG been around?
About 23 years.

What is one thing you would want someone to know about your BDG?
We are not a lecture study, but are an interactive discussion group.

What Church do you attend?
First Assembly Church, St. Peters, MO for 81 years.

What is your favorite Bible verse?
Philippians 4:13 I can do all things through him who strengthens me.

How long have you been involved with Ministry to Men?
18 years or more.

How did you get involved with Ministry to Men?
Pestered by Ken Chrismer!

What type of work do you do? Where do you work or where are you retired from?
Primarily a Sales Engineer for electrical and lighting products.

What are your hobbies?
Boating, old cars, and do-it-yourself projects.

What is something most people do not know about you?
I've had lunch with Atty. General John Ashcroft and Senator Ted Kennedy. Ashcroft is a man of God, Ted, not so much!
Request For More Information About This Group