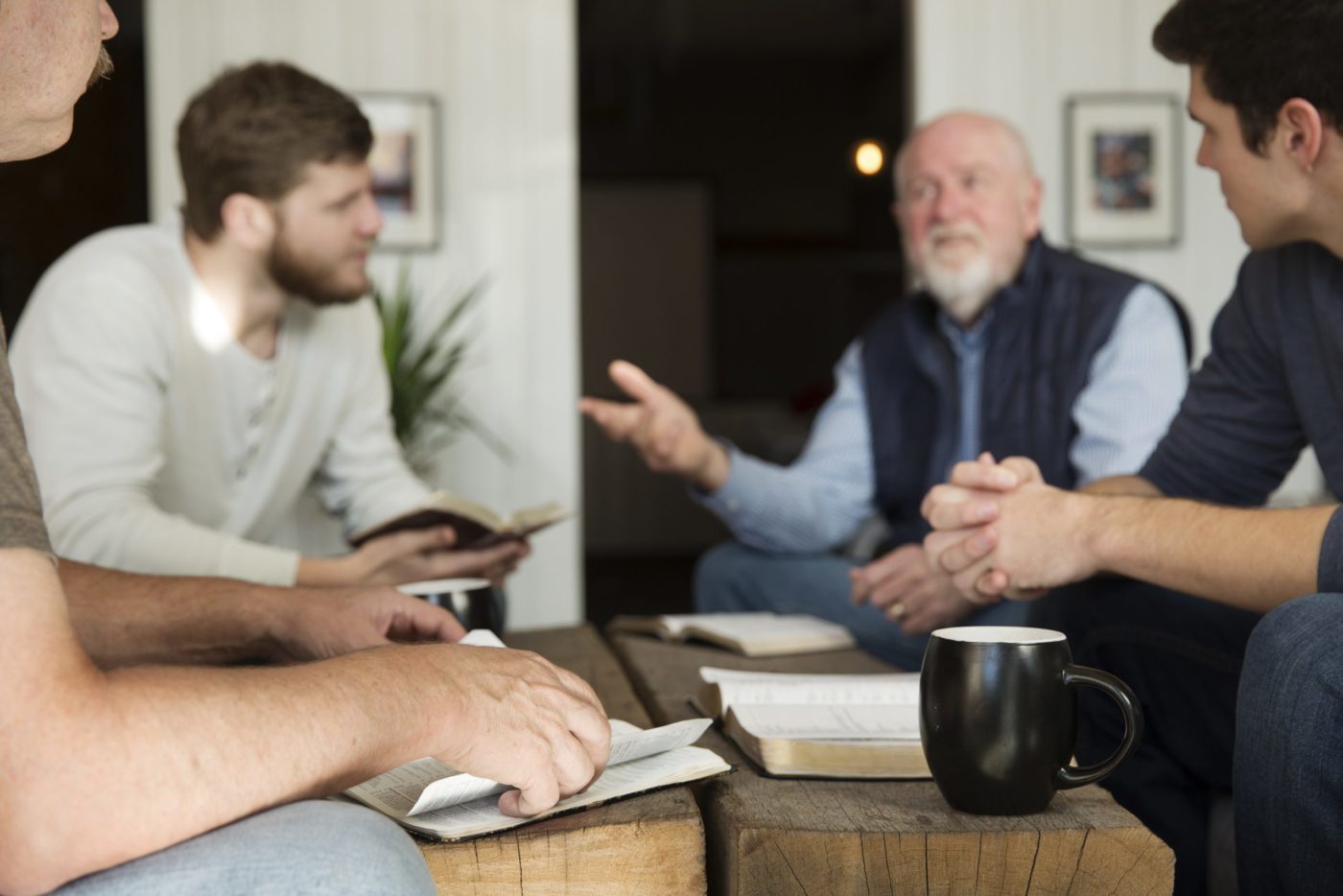 Group Leaders:
Joe Garger
Contact Info:
314-570-3331
Meeting Location:
1881 Sherman Drive, St. Charles
Group Leader's Bio
Do you have a nickname? Joe

Tell us about your family, how long have you been married, spouse, children, grandchildren, and great grandchildren:
My wife (Jackie) and I have been married 42 years. We have 4 adult children. Three of which are married. We have 5 grandchildren ( 3 by our children and 2 from previous marriages) Two of our children live in the St. Peters/O'Fallon area, one lives in Affton, MO and our youngest lives in Lawrence, Kansas.

Where were you born and raised?
In the city of St. Louis, MO

What Bible Discussion Group or Groups do you lead?
I co – lead Thursday morning

What is the format and study of your BDG?
We open with spontaneous prayer by each attendee, followed by reading of Scripture and discuss as we read. We do the books in no particular order. When we finish a book we discuss what book we will do next.

How many men usually attend the BDG?
We have been averaging 4 or 5 men

How long has your BDG been around?
We are part of a group that has been meeting on Thursday mornings for I am guessing
30+ years. I am thinking originally under the CBMC format.
What Church do you attend?
St. Patrick Catholic church in Wentzville, MO
What is your favorite Bible verse?
Matthew chapter 7 v 7 ( "Ask and you shall receive, seek and you shall find ……. " )
How long have you been involved with Ministry to Men?
Off and on for about 20 years on Thursday mornings. I had several years when I was driving kids to school and not able to attend.
How did you get involved with Ministry to Men?
I was invited by Mel Weber, who was a member of our parish of St. Norbert at the time, and involved in the Thursday morning Scripture study.
What type of work do you do? Where do you work or where are you retired from?
I work for a small Independent retail meat/grocery store ( Saveway ) in the city of St. Louis, MO. I started working at Saveway in high school and have been here for almost 47 years. I have done just about everything in the store. My main job is running the meat department.
What are your hobbies?
Reading, walking, yard work ( believe it or not!) and watching/playing with the grandchildren ( very enjoyable ) I would love to tell you golf but my youngest son said I should give up the game (LOL)
Request For More Information About This Group